The Nacho Cat Burglar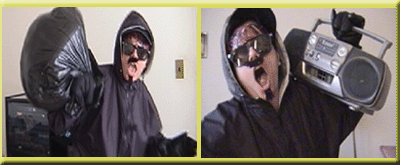 Senor Nacho is on the loose, this time working on his career to be a slick cat burgler. The victim this time is a very drunk Weird Man. However Senor Nacho's craving for nachos gets him into trouble once again!!
Running Time:00:08:25
Filmed: New York
Credits: Ms. Divine
Music: Toons Tunes,Devo



1) I'm sorry but this film will be up soon. Please check out my other films.